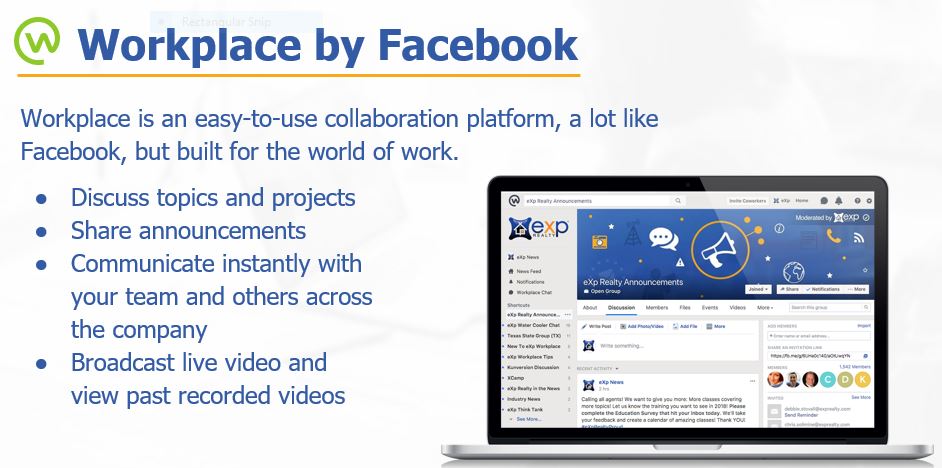 EXP Realty is the first and largest real estate brokerage to adopt Workplace by Facebook for internal communications and collaboration. The company had formerly managed a number of private groups on regular Facebook, but Workplace provides more control to the employer over groups, access, and content, while avoiding the distractions of personal social media.
Imagine being able to collaborate, in real time, with over 12,000 agents! This is across the US and internationally! Not just in your local Market Center or office.
There are live classes everyday! Think FB live interviews, or RPR training, or sitting in a class with maybe 3000 other agents on some new topic! It is a refreshing change!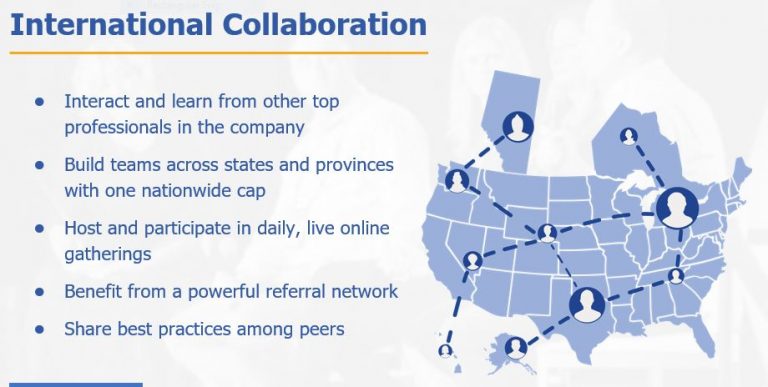 I have personally sat in on a class on Sanibel Island! Sitting in my beach chair with my headphones on. I REALLY wanted to attend this particular class from a new Mega-Producer who recently joined eXp Realty. I knew I was going to be on vacation. I was able to actually watch live with my phone in one hand and a drink in the other!
We have multiple groups that you can join. Get involved with something you are interested in! Ignore the groups you don't!