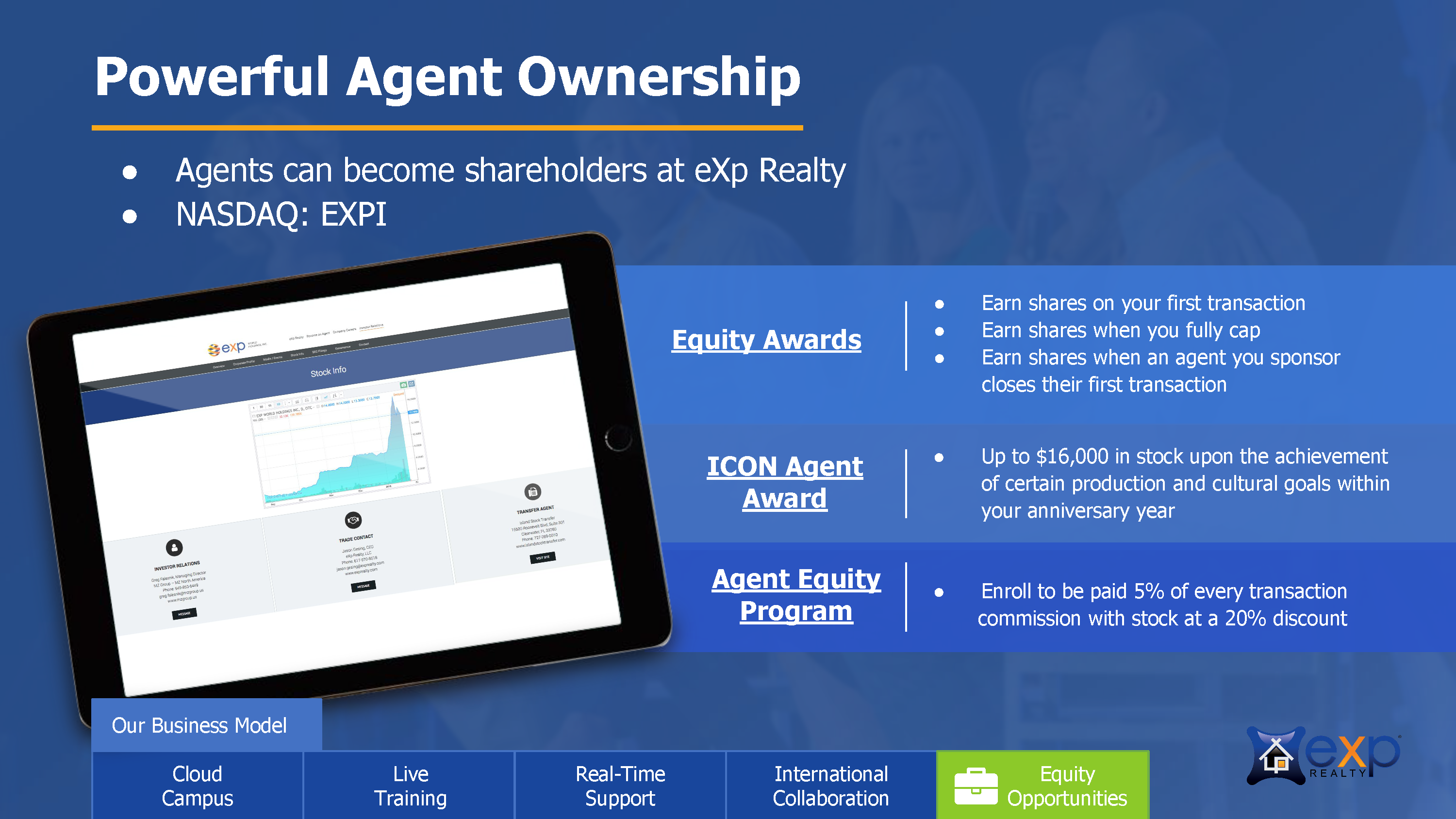 You LITERALLY can't get this at any other brokerage. eXp Realty awards you stock for:
a) your first transaction,
b) when you Cap,
c) when an agent you attract closes a transaction,
d) when you earn ICON Agent Status. You get your 16k CAP back in company stock (yes, you are now 100%+ commission! AND, you only pay a $75 transaction fee!)
You also get Revenue Share. There is no hocus-pocus here. eXp Realty operates as a Cloud-based brokerage. Those savings are passed back to the Agent. Does your company do that? Sure, some companies "profit-share". We see this both inside and outside of the real estate industry. What brokerage shares "Revenue"??
Would you rather have a piece of the top-line Revenue or bottom-line Profit? You better say REVENUE!
Simply put, eXp Realty pays you out of the 20% of the brokerages split. That's it. The more agents you attract to the company. The more pieces of the 20% you get! There are agents at eXp Realty earning anywhere from $500 per month to OVER 30k per MONTH!
It's NOT rocket science. It's just math!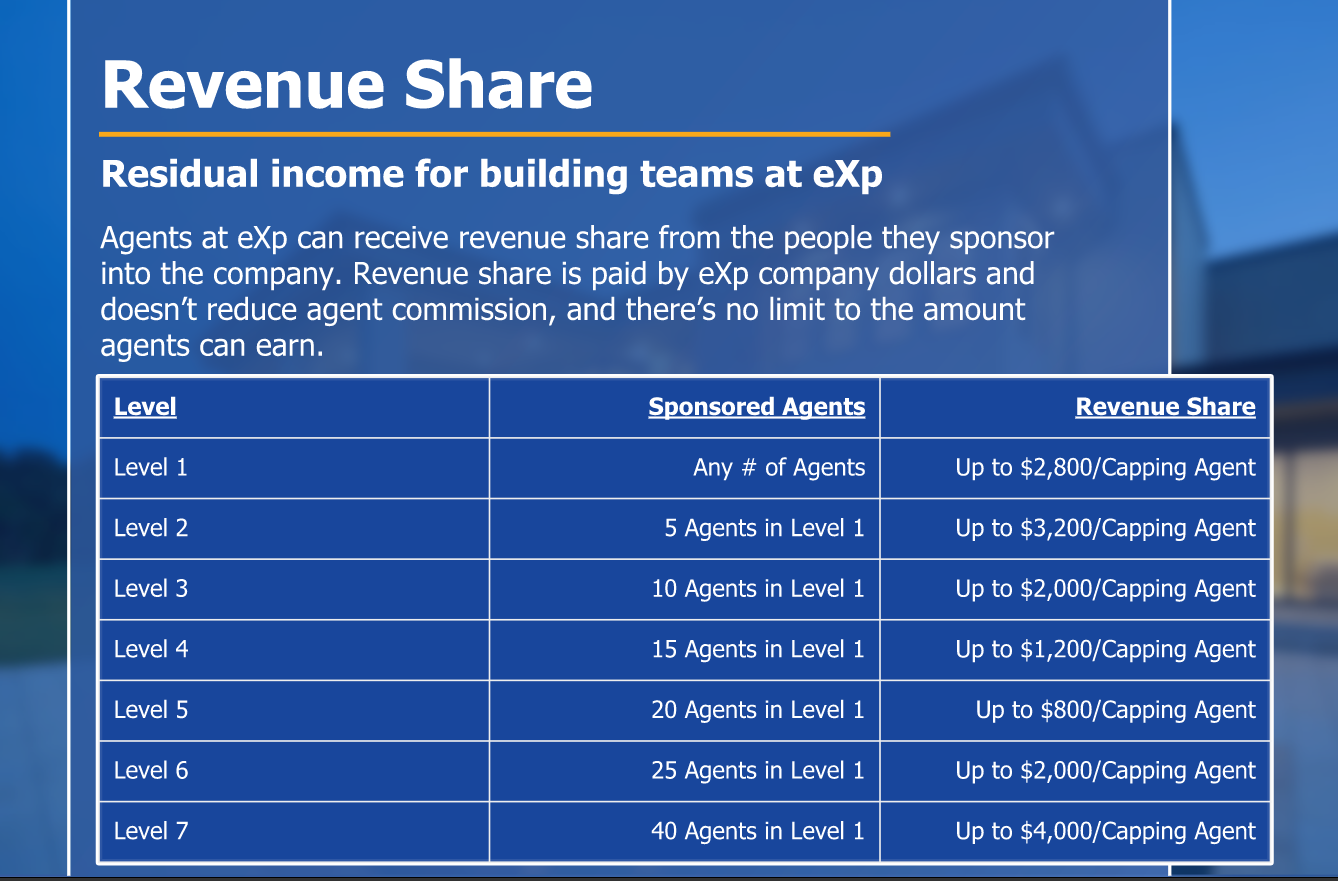 The above table is simplistic, but it grows eXponentially without you even realizing it! Look how easy it is to earn an extra $3,000, $5,000 or even $29,000 per month!
6 who each bring 1 agent
1st level: 6 agents x $2,800 = $16,800/yr
2nd level: 6 agents x $3,200 = $19,200/yr
= $36,000/yr or $3,000/mo
10 who each bring 1 agent
1st level: 10 agents x $2,800 = $28,000/yr
2nd level: 10 agents x $3,200 = $32,000/yr
= $60,000/yr or $5,000/mo
10 who each bring 10 agents

1st level: 10 agents x $2,800 = $28,000/yr
2nd level: 100 agents * $3,200 = $320,000/yr
= $348,000/yr or $29,000/mo
eXp Realty is growing at roughly 1000 agents per month across the U.S.! If you stay with eXp Realty for 3,5,15 or 20 years, you will have agents in levels 3-7 contributing towards your monthly Revenue Share. This is all paid out of the gross revenue that the brokerage receives. Consider it an on-going "Signing Bonus". That is the easiest way to describe it!
Agents don't need to cap in order to earn Revenue Share. The table above shows the MAX one can earn per capping agent. In reality, you will be earning a percentage of each transaction up to the maximum for each level. These amounts are paid out of the company portion of the split. Each of us have a vested interest in growing our company!

Are you ready to join the brokerage that EVERYONE is talking about? Contact Rich & Karen Ayers, 630-410-9601, [email protected]
GO BACK: Main