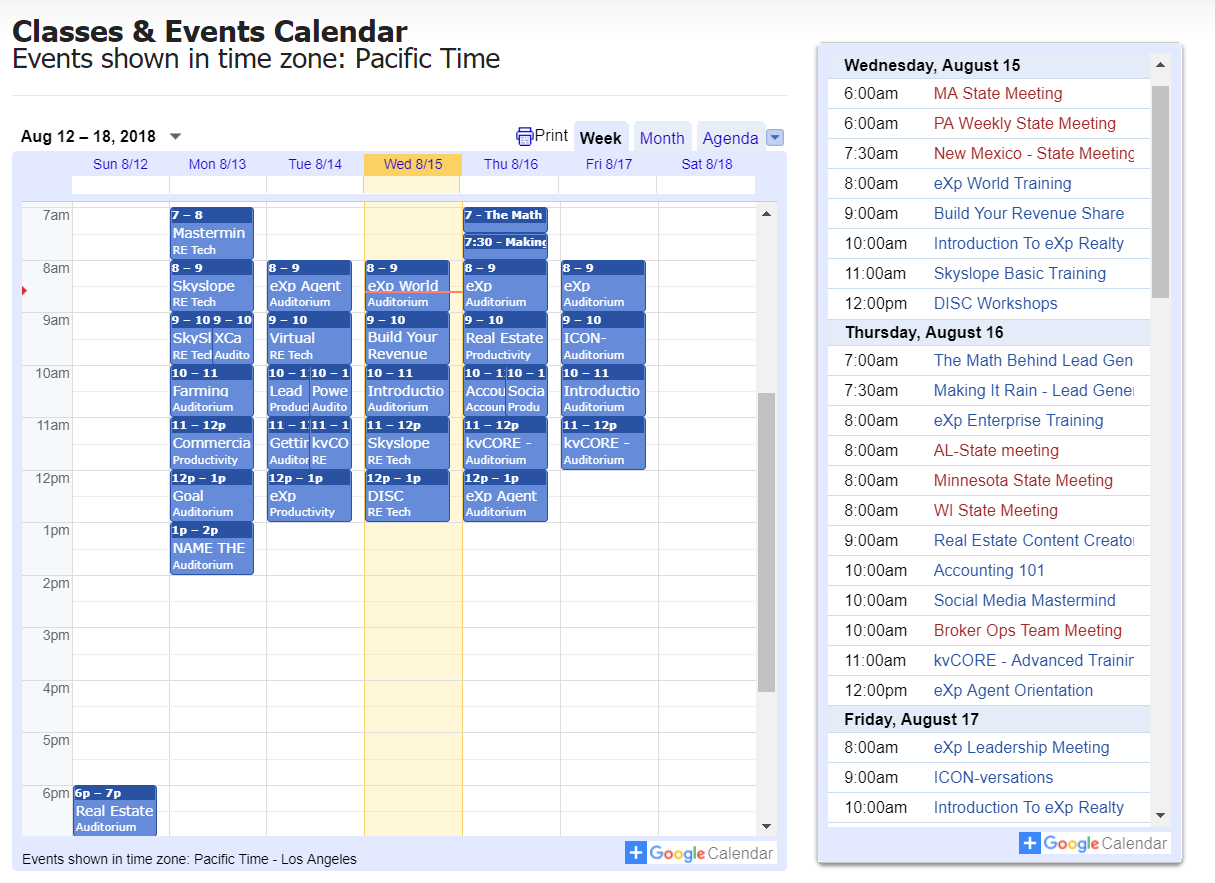 eXp Realty provides 80+ Hours of Free Training Weekly!
Here is our LIVE calendar of free training that our agents receive: http://expcloud.com/calendar/
What do you need to learn more about to eXplode your career!
Lead Generation
Farming for Dollars
Social Media Management
Blog Content Writing
Building your Revenue Share
Goal Setting
Real Estate 101 - topics change every week based on interest
Commercial Real Estate
Real Estate Investing
Getting Started with RPR
DISC Workshops
Mentoring
Learn more about our internal tools like:
Skyslope for Transaction Mgmt
eXpEnterprise.com - our backoffice in the Cloud
KVCore - website & CRM
New Agent Orientation
eXp World Training
ALSO, Be sure to attend our weekly eXp Leadership Meeting and ICON Agent Meeting every Friday!
During the Leadership Meeting, the CEO and top management provide insights into what is going on with the company.
During the ICON Agent Meeting, eXp Realty ICON Agents discuss how they achieved the mega-results they did. These are all TOP-PRODUCING agents selling 40-150 homes a year giving you FREE advice on how to build your business!
Ready to Join one of the best brokerages out there! Contact Rich & Karen Ayers, 630-410-9601, [email protected]
GO BACK: Main